LEGAL TEAM
Jeffrey M. Binder
Jeffrey M. Binder, Esq., is a litigator who has tried numerous legal matters across a diverse spectrum that includes immigration, commercial, arbitration, bankruptcy, human rights, and complex civil cases. He has served as legal counselor to political organizations in Westchester and New York City. His experience as a former New York State Assistant District Attorney and his political championing allow him to bring his legal, public policy, and advocacy skills into every negotiation, courtroom, and client representation opportunity.

Jeff is well respected for his strategic and thoughtful pursuit of his clients' interests, regarding both long-term goals and immediate crisis resolution. He has written in-depth articles and op-ed pieces on current legal and political matters in the greater New York City area and is a frequent guest on public affairs issues radio and television programs in Westchester and New York City.

His clients have included prominent community leaders, including judges, mayors, town supervisors, and county board members. Jeff was Chief Counsel to former State Senator Roy M. Goodman from Manhattan and has also held the post of Chief of Staff to former NYC Councilman Charles Millard.

He is a registered lobbyist for the state of New York and is a managing member of the Strategic Political Group, a political consultancy that provides government affairs representation, campaign advice, and polling for candidates and other political organizations. He is familiar with the detailed laws of the area as well as the optics needed to navigate the ever-changing political scene in Westchester, New York City, and Albany.

Jeff is admitted to practice law in New York, New Jersey, and the Federal District Court of the Southern District of New York. He is an active member of the following associations: New York State Bar Association, American Immigration Lawyers Association, Westchester County Bar Association, American Bankruptcy Institute, National Association of Consumer Bankruptcy Attorneys, and the New York Association of Criminal Defense Attorneys.

He was previously a member of the Westchester County Charter Revision Commission, where he served as Co-Chairman of the Budget and Finance Focus Group and was a member of the commission's Steering Committee. Jeff currently serves as counsel for and a board member of W.P. Housing, Inc., a not-for-profit affordable housing development company.

Jeff is a graduate of Johns Hopkins University and the Fordham University School of Law.
---
Myriam Pauta – Office Manager
Meet Myriam, our office manager at Jeffrey M. Binder P.C & Associates.
She graduated Magna Cum Laude from CUNY City College where she earned her BA in Political Science and Politics and Public Affairs. She has worked with numerous prestigious immigration firms in the New York City area.
Myriam is proud of her Ecuadorian heritage and looks forward to continuing to serve the community with its legal needs.
Fun fact about Myriam: she likes to travel internationally and go to the beach.
---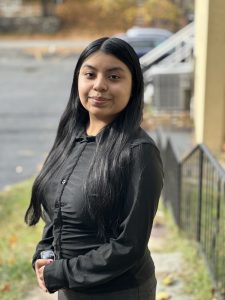 Lesly Pelaez – Paralegal
Meet Lesly, our Paralegal at Jeffrey M. Binder P.C & Associates.
Lesly graduated Summa Cum Laude from Monroe College where she earned her BA in Criminal Justice and a minor in Legal Studies. She has also interned for the Supreme Court of the State of New York – Civil Branch.
She is proud of her Mexican heritage and happy to start helping the community in and around Westchester.
Fun facts about Lesly: In her free time, she likes to travel to new places and work on her fitness goals. She also loves to spend time with her friends and her miniature dachshund.
---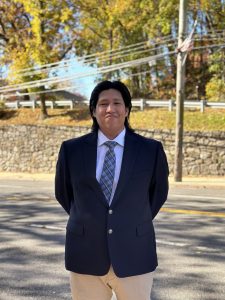 Fabrizio Moreno – Legal Intern
Meet Fabrizio, our legal intern at Jeffrey M. Binder P.C & Associates.
Fabrizio is a Junior at CUNY Baruch College with an expected graduation date of May 2024. He is majoring in Music Business Management and wants to pursue a career in media and entertainment law.
He is proud of his Peruvian heritage and grew up in White Plains. Fabrizio is excited to work with people of the community he calls home.
Fun Fact about Fabrizio: He has worked in music studios in the past as a recording engineer.